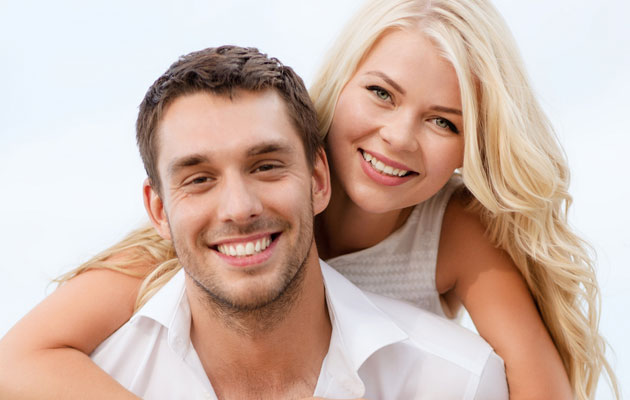 "Extremely kind…very safe in his hands…very knowledgeable"


"So pleased…wouldn't know they weren't my real teeth!"


"Painless. extremely competent…very high standard"

Braces
For the majority of people who have crooked, overcrowded, or protruding teeth, a misaligned bite or other jaw problems, corrective treatment will involve wearing a dental brace. The most common type of brace used in orthodontic dentistry is the silver-coloured metal variety. The brackets are made from a mixture of stainless steel, nickel and other metals which makes these braces extremely durable and less likely to break. Traditional braces have changed over the years to become smaller, sleeker and more comfortable.
How traditional braces work
Traditional braces use silver brackets that are bonded to the front of the teeth. These come in a variety of shapes and sizes depending on the manufacturer, but what they all have in common is the method they employ. The edges of each bracket have metal or elastic bands tied around them which holds the orthodontic wire securely in place. It's this wire which makes the teeth move, with the bracket simply acting as an anchor site for each tooth. As you progress through your treatment the wire is changed to straighten the teeth to the desired result. Unlike the braces of old that had metal bands wrapped around every single tooth, bands are only now worn on the back four teeth. The wire slides into a tube on the metal band which prevents breakage and gives extra support for the movement of teeth.
Who wears traditional braces?
Traditional braces are less expensive than other types of brace which makes them a cost effective solutions for kids, teens and adults alike. Because they're extremely durable they are considered a particularly good choice for children.
Why choose traditional braces?
Besides their durability traditional braces remain a popular choice because of their affordable cost over other forms of treatment. Metal braces tend to be more widely used simply because other braces such as the lingual and clear are more expensive to manufacture using costly materials and state of the art technology.
Traditional braces have also been cleverly adapted, without extra cost, to be more fun by using bright colour. The elastics which fit around the brackets can be changed at each dental visit, giving kids an exciting choice of a new colour at each dental visit. Adults who prefer a more neutral look can choose from silver, grey or white.
Braces aren't just for teenagers. Teeth can be straightened at any age and nowadays wearing a brace is far more fashionable and comfortable than ever before. Dr. Sonny Oke uses both traditional and contemporary braces to help give people a beautiful smile so why not give us a call on 01923 817942 to book a consultation appointment today. You'll be glad that you did!